Corporate Information
Company's Management Philosophy
By embracing flat yarn technologies, we are continuously evolving
to always be a valuable company for the sake of society and people around the world.
Company Profile
Company Name
Hagihara Industries Inc.
Established
November 29, 1962
Capital
1,778 million yen
President
Kazushi Asano
Number of Employees
1,299 (Group total)
481 (Parent company)
(As of October 31, 2022)
Business Overview
Manufacture and sales of flat yarns (synthetic fibres) made of polypropylene and/or high density polyethylene resin as main raw materials. The woven fabrics, and/or flat yarn products. Manufacture and sales of relevant machinery, including automated equipment, making use of our expertise in flat yarn manufacturing plant.
Location of Head Office
1-4, Nakadori, Mizushima, Kurashiki city, Okayama Pref. Japan
Factories
Hagiline Factory, Tarpee Factory, Kayo Factory, Satosho Factory
Sales Bases
Tokyo Branch
Sapporo Marketing Office
Subsidiary Companies
Japan Fabweld Co., Ltd.
Toyo Heisei Polymer Co., Ltd.
P.T. Hagihara Westjava Industries
Hagihana Machinery (Shanghai) Co., Ltd.
Hagihara Industries (Thailand) Co.,Ltd.
Barchip Inc.
Locations of Business Bases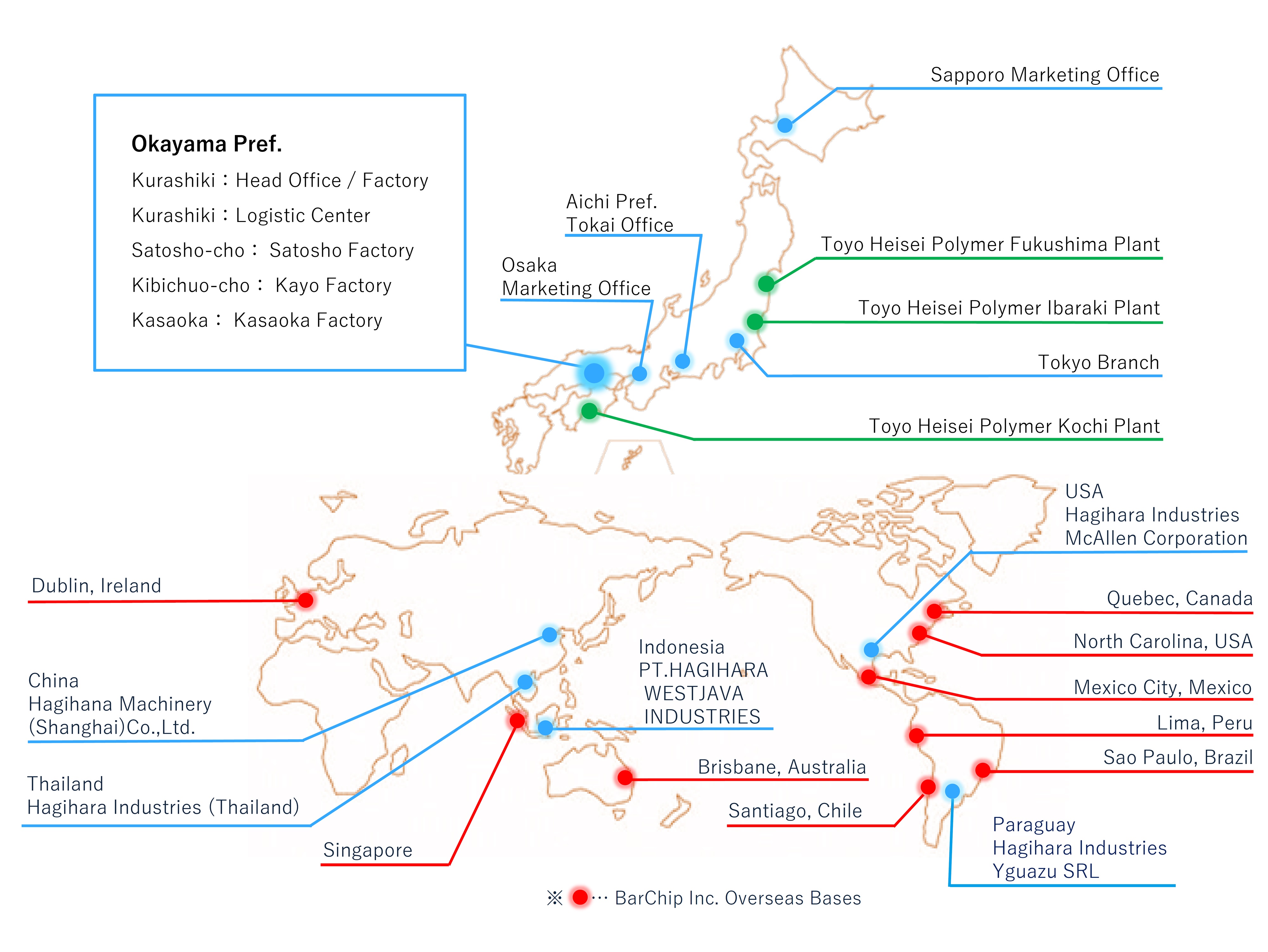 Personal Data Protection Policy